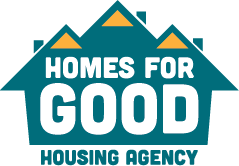 Full Access will have a computer and staff available to assist with applications on Wednesday, 11/13, from 8:30 AM-5:00 PM! Stop by and let us help!
Message from Homes for Good:
The Section 8 Wait List will be open from November 12th at 8:00am through November 19th at 4:00pm.
During that time, applicants will be able to apply for the wait list online or at both of the Homes for Good offices with the assistance of Rent Assistance staff.
Homes for Good has established a designated bilingual phone line (English and Spanish) for any questions regarding the Section 8 wait list opening and the application process. For other language needs, please use the English menu option and we will accommodate accordingly.
The help line will be staffed from 8am to 4pm Monday through Friday and can be reached at (541) 682-2550. The phone line will not be active until the wait list opens, please hold questions until then.
On-line application available on Homes for Good website.