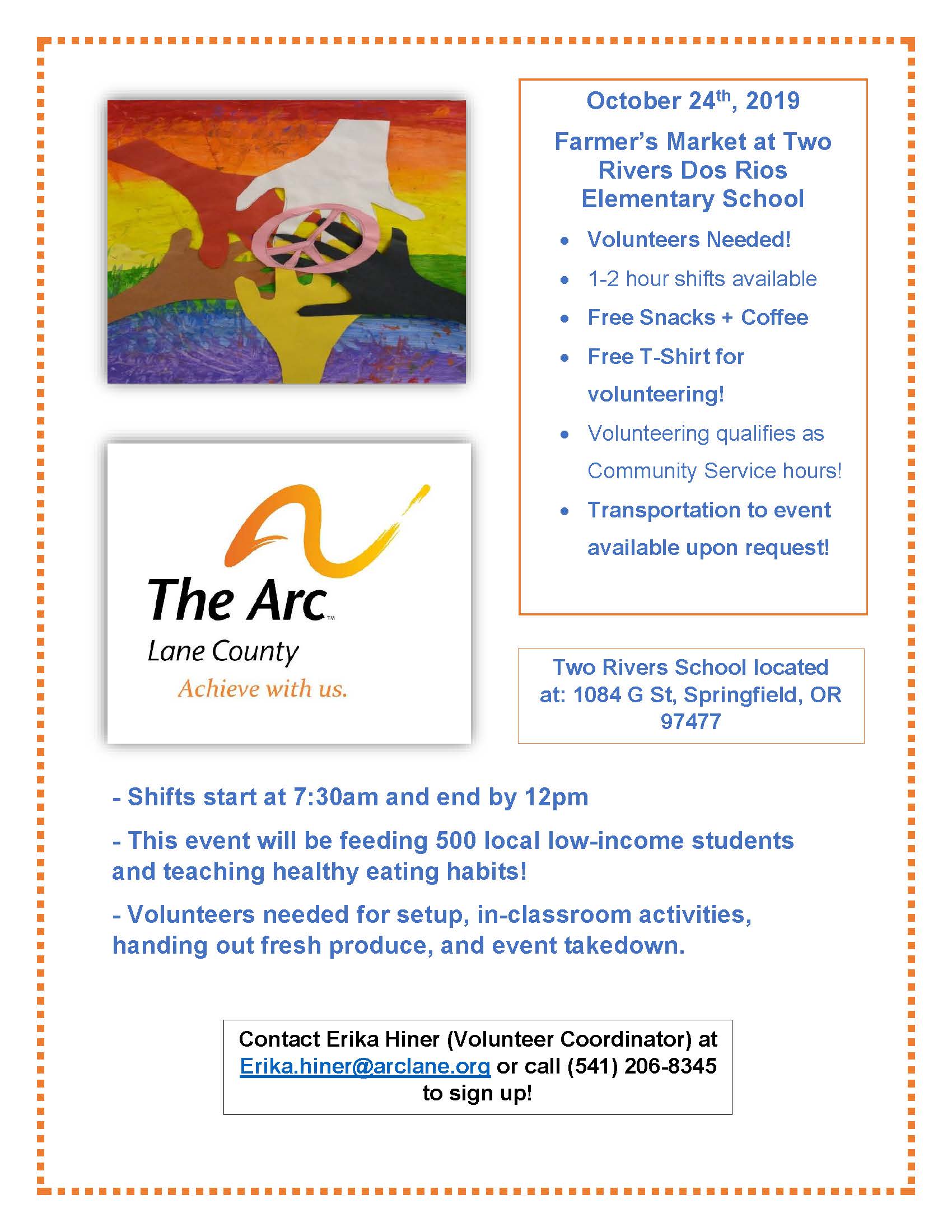 The Arc is hosting an event at Two Rivers Dos Rios on October 24th. We need volunteers to help at the event. It is a community event for people of all abilities working side-by-side to eliminate hunger. Dos Rios is the lowest income school with over 98% of its students qualifying for the free lunch program. We will be doing a farmers market and need volunteers to run produce areas.
Two Rivers School 1084 G Street, Springfield, OR 97477
1-2 hour shifts available between 7:30 AM and 12 PM on Thursday, October 24
Volunteers needed for setup, classroom activities, handing out fresh produce, and event takedown.
Transportation to event available upon request!
Free snacks, coffee, and a T-shirt!
Contact Erika Hiner at Erika.hiner@arclane.org or call 541-206-8345 to sign up!
Thank you!