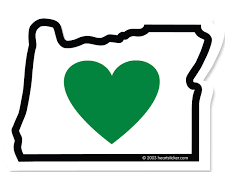 What you need to know about COVID-19 (Coronavirus)
Oregon Health Authority 's statement can be read here. Their recommendations:
OHA officials continue to recommend people in Oregon take everyday precautions to prevent the spread of many respiratory illnesses, including COVID-19 and influenza:
Cover your coughs and sneezes with a tissue and then throw the tissue in the trash.
Wash your hands often with soap and water for 20 seconds. If soap and water are not readily available, use an alcohol-based hand sanitizer that contains at least 60% alcohol.
Avoid close contact with people who are sick.
Avoid touching your eyes, nose and mouth with unwashed hands.
Clean and disinfect surfaces that are often touched.
Take care of your health overall. Staying current on your vaccinations, including flu vaccine, eating well and exercising all help your body stay resilient.
Consult CDC's travel website for any travel advisories and steps to protect yourself if you plan to travel outside of the US.
Information can also be located on the Center for Disease Control website.
Information about hand washing.
As we get information from the CDC, OHA, or Lane County, we will post updates.
Stay well!