A Wonderful Night at the Sprout Film Festival: A Night to Remember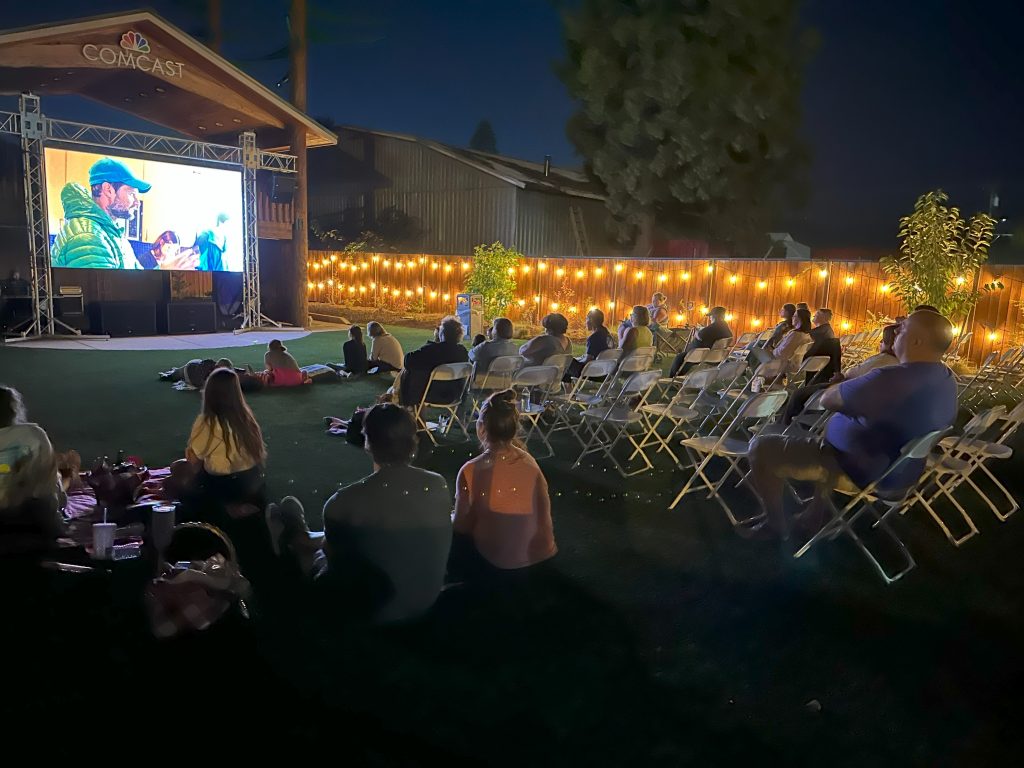 On the night of September 15th, we held the yearly Sprout Film Festival at the newly opened Arc Park, located behind the Arc of Lane County. The weather was ideal for an unforgettable outdoor movie night under the starry sky.
At the event, there were tasty snacks, and you could buy special Full Access items like t-shirts and warm hoodies. We also sold picnic baskets to make the night even better. However, there was a deeper purpose behind this event beyond the enjoyable treats and merchandise. The festival not only aimed to raise funds for the Better Way of Life Fund (BWOLF) but also to bring our community together, introduce them to the mission of Full Access, and create a memorable shared experience.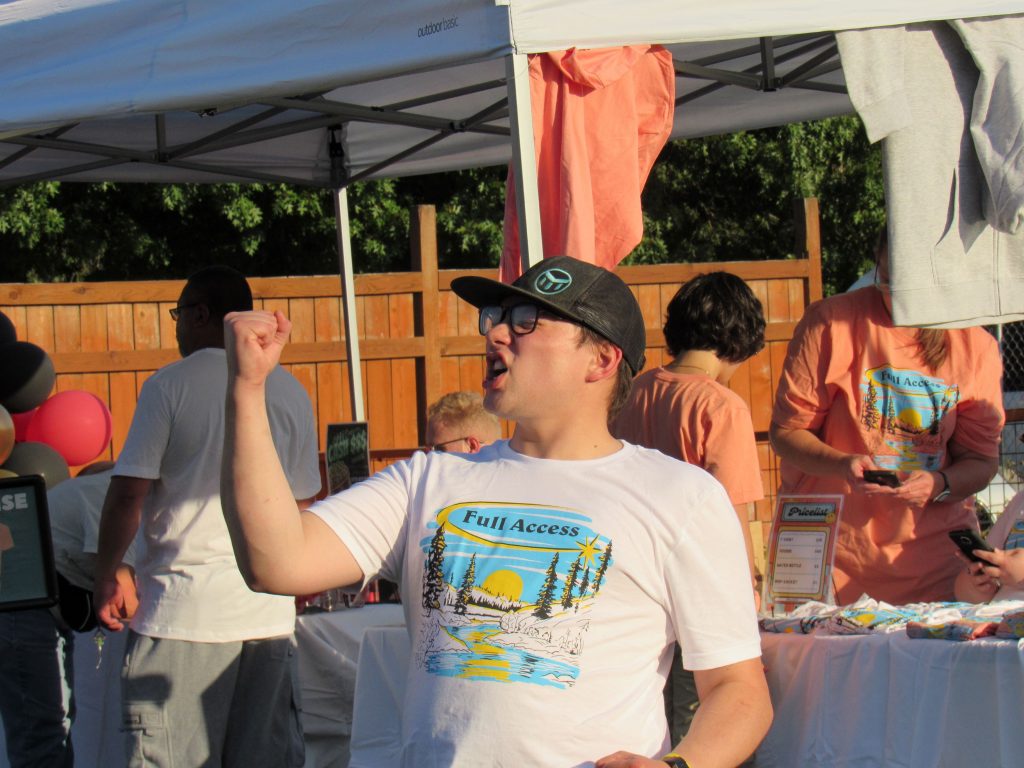 We are thrilled to share that through this event, we raised over $1,000 for BWOLF. This accomplishment is not only a testament to the generosity and support of those who attended but also a meaningful contribution to assisting Full Access clients during times of financial need, stepping in when government funds or other forms of assistance fall short.
During the festival, we watched special films created by and starring people with intellectual and developmental disabilities. The first film we saw was "Bulletproof," a modern western made by Zeno Mountain Farms. It was a powerful and inspiring story that left a lasting impression on all of us.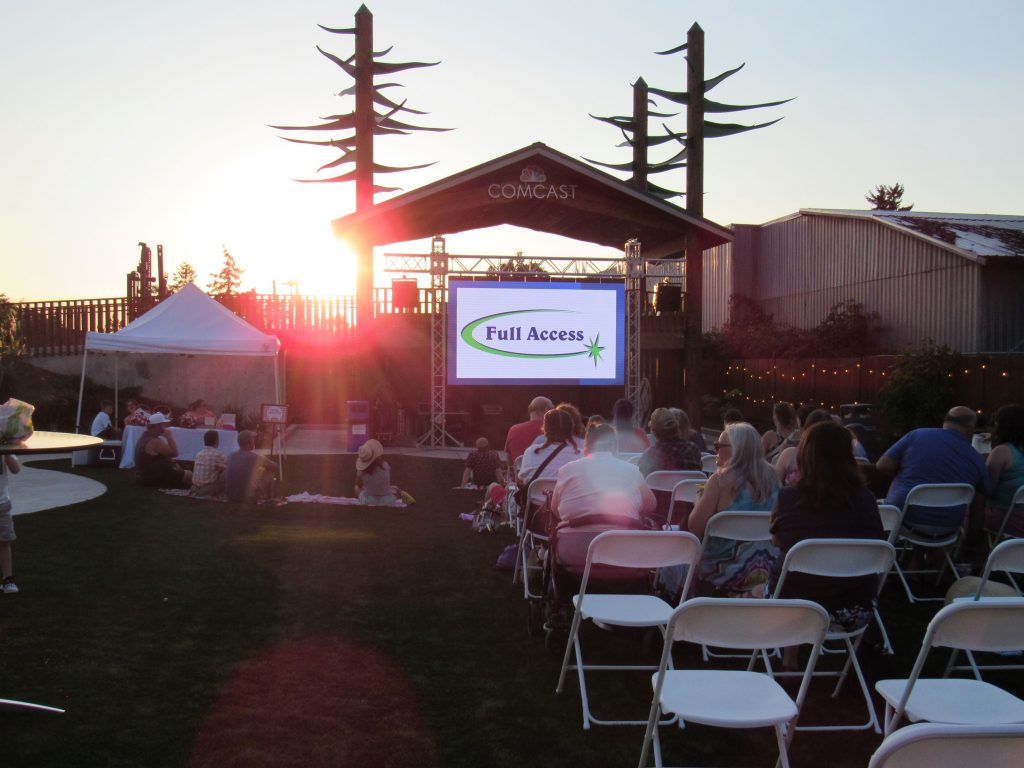 In the middle of the event, we took a break and enjoyed several music videos from SproutFlix.org. These music videos added a joyful and heartwarming touch to the evening, showing the creative talents of people with disabilities.
After the break, we continued our movie night with "Becoming Bulletproof," a documentary that showed how "Bulletproof" was made. It gave us a closer look at the hard work and passion that went into creating the film and made us appreciate it even more.
The twinkling lights at the Arc Park showed how much the Arc of Lane County cares about making a space where everyone can be a part of things. It was a night that showed how people can come together, enjoy movies, and help others. It reminded us that when we come together and show kindness, we can make our community better. Thanks to everyone who made this event happen and who helped BWOLF make sure people get what they need to live a good life.